In health care KCC also established two institutions (Christian Hospital, Imphal & Dr. Anjuli Nayak Nursing School, Imphal) and provided medical assistance and nursing care to thousands of people across the state of Manipur and beyond without any discrimination. Through these institutions, KCC daily share the love and compassion of Christ to people of other faiths as well.
KCC Nursing School (DANNSI)  also offers 3 years GNM course recognized by Indian Nursing Council and Manipur Nursing Council.
Details of fees, application form and other information maybe obtained from the office of the Principal.
Institutions run by KCC are equipped with qualified faculty members, non-teaching staffs, adequate library, well-furnished hostel and other amenities.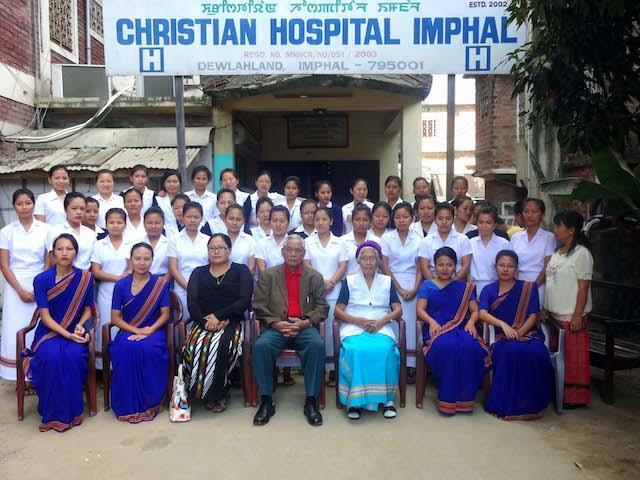 DANNSI (Dr. Anjulie Nayak Nursing School Imphal) staffs and nurses